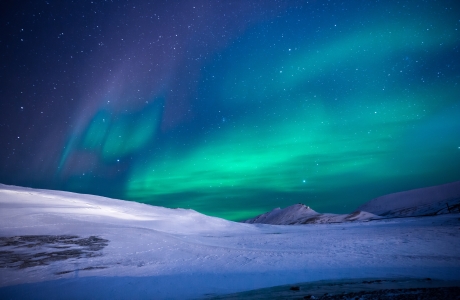 Northern
Canada's North is home to vast stores of natural resources and vibrant communities of resilient people who thrive in this often-intimidating climate. Part of LOOKNorth's mission is working with stakeholders in these communities to help build capacity in remote sensing technologies and services, aimed to tackle area-specific challenges, grow infrastructure and see Canada's North continue to flourish.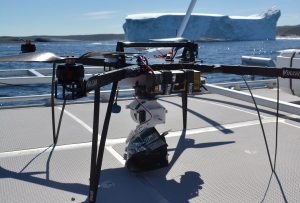 Remotely piloted aircraft systems (RPAS) are an ideal, cost-effective problem solver for operations in Canada's North, able to navigate tough weather conditions and access remote areas. We have invested in Nunavut-based Arctic UAV, Inuvik-based Igutchaq UAV and Yellowknife's Alietum Limited to train and certify local RPAS pilots specializing in Beyond Visual Line of Site (BVLOS) flying. These enterprises offer world-class aerial imaging services to endeavors such as sea-ice monitoring, food security, search & rescue, environmental studies and job site monitoring, while supporting Northern infrastructure and priorities.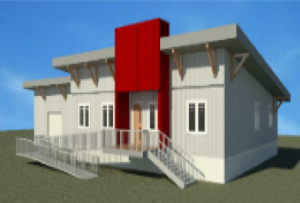 Delta North Alliance (DNA) is a joint venture between the Gwich'in Development Corporation and the Inuvialuit Development Corporation. DNA is leading an initiative by partners and stakeholders of the Inuvik Satellite Station Facility (ISSF) to seek support for the development of a Northern Canadian Geospatial Innovation Centre (NCGIC) in Inuvik, NWT. The Centre, owned and led by indigenous organizations, is envisioned as a 25,000 Sq. ft. facility providing world class technical support for R&D and Operations within the ISSF Cluster.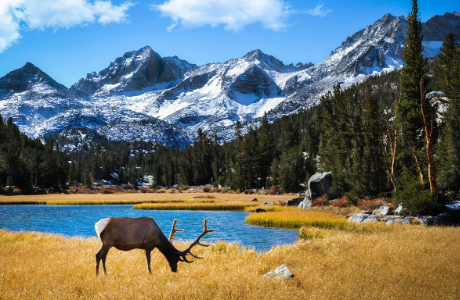 Environment
Global production, trade and consumption puts strains on ecosystems, wildlife and our climate. However, there is also a concerted effort of ground-breaking global initiatives in place to combat these effects. LOOKNorth is doing its part to be at the forefront of these initiatives, investing in innovative technologies leading to a greener future for our planet.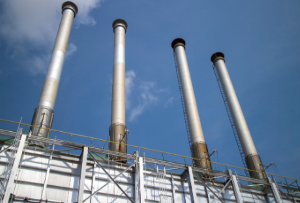 In June 2016, GHGSat launched the world's first and only satellite that can measure methane emissions directly from targeted industrial facilities around the world. This technology provides actionable data and advanced analytics on methane emissions to oil and gas companies to increase efficiency and lower detection costs. LOOKNorth is leveraging this data to supplement existing satellite-based oil and gas/pipeline services with a monitoring service that lets customers visually inspect and measure methane concentrations and emission rates around operator assets.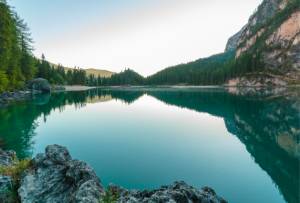 Our cloud computing based algorithms enhance satellite imagery to measure various conditions (temperature, sediment, etc.) within rivers and lakes, providing a cost-effective means to track the quality of inland water systems. Users, via a web interface portal, can quickly get a detailed view of any section of a monitored river to investigate known or potential trouble spots. Seasonal data allows users to assess flood risk and provide proactive emergency measures, while also being used as an indicator of wildlife habitat health.
For more information, see https://www.looknorthservices.com/watermonitoring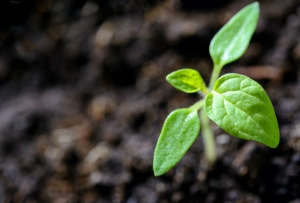 Using satellite imagery, users, such as operators and environmental regulators, can cost-effectively measure land reclamation for oil fields, mines and infrastructure projects. The satellite data is analyzed, classified and displayed through a web portal that can focus on a particular well site or section of mine. The service ranks the status of reclamation, providing a quantitative means to identify areas that are in good standing and ready for certification or areas where extra work is required.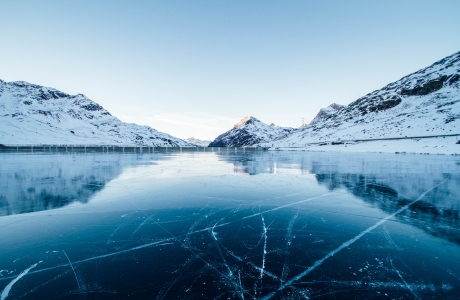 Ice
Many of our operations are in Canada's North or places with seasonal colder climates. Though breathtakingly beautiful, these areas can be uncompromisingly challenging. One of the main hurdles is ice, both in ocean and river systems, which can hinder trade, research or personal travel. LOOKNorth, in collaboration with our partner networks, has helped implement various platforms to circumvent this natural roadblock.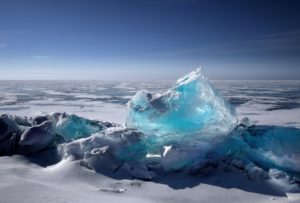 The PolarCode App uses modern web develop technology to provide near real-time sea-ice information on computer and mobile platforms so ships can bring valuable commodities to and from Canada's north in a safe and timely fashion. Additionally, the application uses an innovative offline mode to operate when frequently there is limited or no network connections available.
For a product demo, visit https://www.polarcode.app/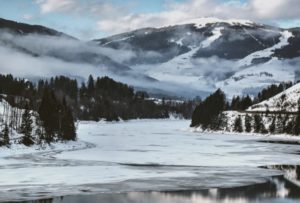 Our River Ice Monitoring Service downloads Synthetic Aperture Radar (SAR) satellite imagery – which can see through darkness, cloud, fog, etc. – for 100s of kilometers of rivers several times a week during peak times. Images are processed and provide the subsequent information via a web portal. The portal's interactive time-line or analytics tools can compare multi-temporal river changes and examine past ice seasons to determine trends, giving users valuable information to assess flood risk and implement proactive measures.
Navigating sea ice is a daily reality for people and industries living and industries operating in Canada's North. To allow for safe travel, we have helped implement the award-winning innovation SmartICE, "the world's first climate change adaptation tool to integrate traditional knowledge of sea ice with advanced data acquisition and remote monitoring." This combination of innovative technology with Inuit proficiency provides near real-time ice conditions to assist communities and Northern investment & development, while staying true to local ways of life.
For more information, visit https://smartice.org/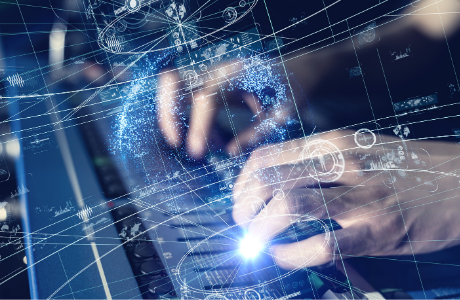 Technology
One of LOOKNorth's primary mandates is research, development and investment in new technologies through fields such as remote sensing, remotely piloted aircraft systems (RPAS) and a multitude of other endeavors. This focus on innovation has lead to the development of many new products and services, developments that have advanced infrastructure across Canada and the global community as a whole.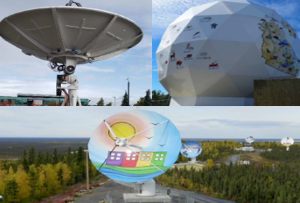 In 2017, LOOKNorth developed and deployed an innovative smallsat ground station that adjusts to permafrost related ground movement, and offers highly competitive services to address the multibillion dollar emerging nano/smallsat marketplace.
In 2020, we will be expanding our network and ground station capabilities with a second station in Happy Valley – Goose Bay to address Eastern Arctic gaps in existing ground station coverage.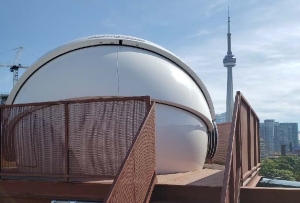 LOOKNorth worked with Toronto-based SME Sinclair Interplanetary (recently acquired by Rocket Lab) to develop a satellite optical ground station. Optical ground stations provide significant bandwith capacity improvement over most RF stations. The volume of data created by new generation EO satellite sensors require this capability and capacity.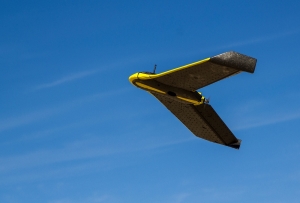 Our Arctic crowd-sourcing service was developed in conjunction with the European Space Agency to allow community-based drones (private or commercial) to submit high-resolution data for integration with enhanced Earth Observation (EO) services for Arctic applications. This crowdsourced service leverages the LOOKNorth-developed Coresight service delivery platform, which ingests, processes and provides analytics for community/crowd-sourced drone data and other forms of field data that support Arctic stakeholder needs.
For more information, visit https://www.looknorthservices.com/acs